Kids Native American costumes are traditional outfits that never goes out of style. You can also wear these for school plays, historical events, Halloween and as well as Thanksgiving related activities! You can find a variety of styles and costume designs and your child can dress up like America's favorite Powhatan princess Pocahontas. These cute child dresses are great for Thanksgiving theme plays for elementary school or local community theater. These costumes are also respectful so your child can celebrate Native American history proudly. Check out these wide selection of female Indian clothing and costumes and clothes on sale.

Girl's Pocahontas Costume

This outfit makes a wonderful Pocahontas costume for girls. This outfit includes a traditional earth tone dress with lacing and fringe bottom and belt.

---
Cute Native American Dress for Kids

This cute child costume features a deluxe tan/brown dress with beautiful butterfly design, belt, and hair clips with feathers and beads.

---
Girl's Indian Maiden Costume

If you prefer a high quality costume for your child, this deluxe Native American girl costume features a beautiful fringe trimmed earth tone dress and headband.

---
Lil' Indian Princess Costume for Toddlers

A cute precious Toddler Indian dress with decorative print and brownish fringe, headband,and matching boot covers. Available in girl dress sizes 3-4 or 4-6.

---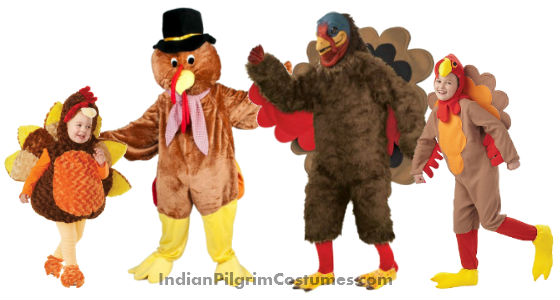 Other Thanksgiving Costume Ideas!
| | | | |
| --- | --- | --- | --- |
| Indian Boy Costumes | Pilgrim Boy | Indian Girl Costumes | Pilgrim Girl |
| Pilgrim Man Costumes | Pilgrim Woman Costumes | Native American Woman Costumes | Native American Men Costumes |
| Native American Indian Feather Headdress | Turkey Mascot Costumes | Colonial Girl Costumes | Colonial Boy Costumes |