Your child can celebrate Native American history and culture at school or historical events by dressing up in a classic Native American Indian costume. You can find many varieties of children Native American costumes for kids of all ages online. You can use these costumes to motivate your child to educate themselves about a past culture that had a passion to connect with nature by hunting, gathering, and other natural activities that the modern lifestyle does not permit you to do anymore. So it's time to buy a classic Native American Indian boy costume. Aside from Halloween, these outfits are great for Thanksgiving plays for school or community theater.
Native American Indian Costume Ideas

Toddler Warrior Costume

This is a cute Native American warrior costume for toddlers in size (3-4) or (4-6). This outfit includes the top, pants, and headband.

---
Native American Accessories for Kids
Halloween is the best time to try different costume themes. However, many parents take the easy route and pick the standard cartoon or movie character costumes for their kids attending a Halloween party. If you want to break the cycle of buying the typical commercial Halloween costumes, American Indian costumes for kids are the ideal option! These costumes are also great for other occasions like Thanksgiving.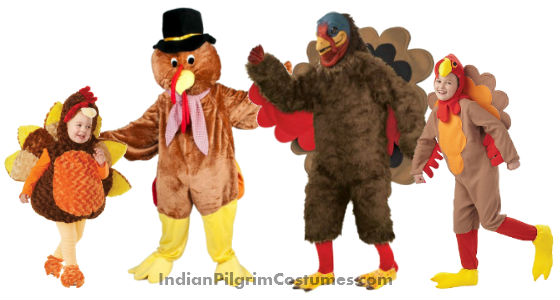 Other Thanksgiving Costume Ideas!
| | | | |
| --- | --- | --- | --- |
| Indian Boy Costumes | Pilgrim Boy | Indian Girl Costumes | Pilgrim Girl |
| Pilgrim Man Costumes | Pilgrim Woman Costumes | Native American Woman Costumes | Native American Men Costumes |
| Native American Indian Feather Headdress | Turkey Mascot Costumes | Colonial Girl Costumes | Colonial Boy Costumes |